Games List
Single-player
Shooter
Cargo Cult: Shoot'n'Loot
Have you ever dreamt of being a brave captain of air battleship ? Enter with us the world of total cargo cult! Battle against fast swarms of Iron Hornets, mad Kamikadze Ships, heavy and armored Doomcopters, merciless Missile Towers, and more. Shoot'n'Loot will give you all of these and even more!
Front Defense
"Front Defense" immerses you into the WW2 battlefield, When you shoot, throw grenades, Vive will track your location accurately. Destroy enemy with rocket tube and guns. Fully equipped troops with advanced weapons are waiting for you in the game. Make the best of your weapons to gain the victory.
High Noon
There is a new sheriff in town! High Noon is a fun VR shooter where you play as a sheriff in a small town somewhere in the Wild West.
Island 359
Island 359 is a Virtual Reality survival game for the HTC Vive and Oculus Touch. Players will scrounge for weapons, upgrades, food, and other items they can find to survive for as long as they can against hordes of dinosaurs, as they explore the increasingly dangerous, beautiful, and expansive island.
Operation Warcade
Relive the experience of playing the classic war arcade in a totally amazing way, thanks to virtual reality and the innovative immersion system that will make it possible for you to travel inside the video game.
Overkill
Overkill VR is a VR shooter based on cover-system mechanics, with tons of different customizable guns and more than thirty levels full of deadly fun. The resistance is waiting for you, lead the revolution!
Pirate Survival Fantasy Shooter
Pirate Survival Fantasy Shooter is a VR survival adventure that takes you inside a magical realm full of incredible bloodthirsty creatures. Your entire crew has been slaughtered by the cursed creatures living in these crazy islands and your ship is sinking.
Shooty Fruity Arcade
Scan, serve & pack produce whilst shooting guns to defend your store from mutant fruit! A multi-tasking shooter only possible with VR & motion control. Scan! Shoot! Repeat!
SUPERHOT: Arcade Edition
Blurring the lines between cautious strategy and unbridled mayhem, SUPERHOT VR is the FPS in which time moves only when you move. No regenerating health bars. No conveniently placed ammo drops. It's just you, outnumbered and outgunned, grabbing the weapons off fallen enemies to shoot, slice, and manoeuvre through a hurricane of slow-motion bullets.
The Perfect Sniper
The Romano family has taken over the city. Corrupt politicians and police agencies do nothing to stop them. Become the morally ambiguous champion this city needs as a Sniper in Virtual Reality.
ZR: Zombie Riot
ZR is an action packed horror survival game where you must use your wits and surroundings to survive the apocalypse! Purchase a huge array of weapons, from Dual Pistols to a Tesla Assault Rifle! All in your own home, survive the end of the world in this visually stunning VR experience!
Sports
#Archery
#Archery brings out your inner archer in a way you have never seen before! Make pizzas, sell ice cream, deliver newspapers and much more – all with bow & arrow like there is no tomorrow!
Alpine Ski VR
Alpine Ski VR brings the thrill of skiing to the arcade! Alpine SKI VR utilises all the headset's sensors to recreate an authentic skiing feel. Carefully designed to minimise motion sickness, it is guaranteed to bring to you the thrill and excitement of skiing with the comfort of being indoors.
Knockout League
Welcome to Knockout League, a single player arcade-style boxing game built from the ground up for virtual reality. Dodge flaming uppercuts, block sweeping tentacle attacks, and pummel your opponents using 1:1 tracking of your head and hands.
VR Sports
A collection of sports minigames where there's something for everyone!

Bowling, Home-run Derby, Soccer, Basketball, Japanese Archery, Clay Shooting, Boxing
VR Regatta – The Sailing Game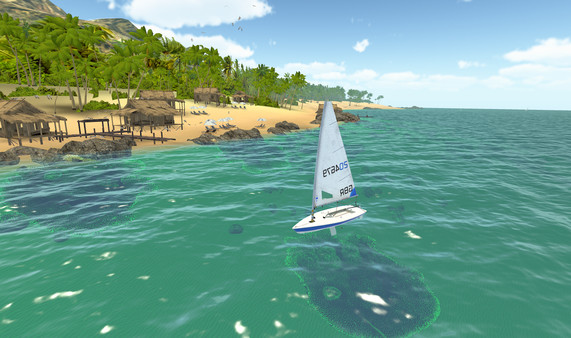 VR Regatta is the leading virtual reality sailing game. Explore the immersive, inspiring sailing experience that awaits you on the open seas.
VR Sports
A collection of sports minigames where there's something for everyone!

Bowling, Home-run Derby, Soccer, Basketball, Japanese Archery, Clay Shooting, Boxing
Horror
Unruly Ghouls
Do you hate ghouls? Would you like to obliterate ghouls using your anti-ghoul inventions? Unruly Ghouls is a fun arcade style defense shooter set in a beautifully spooky environment. Experience what it feels like to be inside an arcade game.
Don't Knock Twice
Don't Knock Twice is a first-person horror game based on a psychologically terrifying urban legend. One knock to wake her from her bed, twice to raise her from the dead. Supports VR on HTC Vive and Oculus Rift for the ultimate horror experience!
DreadEye
DreadEye VR is a virtual reality experience that allows you to become an Indonesian shaman (dukun). Craft and combine ingredients as you practice an ancient ritual, opening the gate to the spirit realm to commune with the dead.
Emily Wants to Play
It's 11pm and the last house on your route. The windows are boarded up, the yard is overgrown, but the lights are on and the front door is open… strange place to deliver a pizza. You're getting soaked from the rain, so you hesitantly step inside the house. You shouldn't have done that.
Escape Bloody Mary
If you summon an evil spirit, you have to be prepared to face the consequences. Locked in your bathroom you must use your surroundings to stop Bloody Mary from coming through your mirror and claiming your soul in this thrilling VR escape.
Ghost Town Mine Ride & Shootin' Gallery
Explore an abandoned tourist attraction, test your shot at the Shootin' Gallery, then board the mine cart ride for a descent into Hell! A thrilling new horror experience for the HTC Vive. Can you make it out Alive?
KOBOLD: CHAPTER 1
KOBOLD is a new kind of horror experience that blurs the line between cinema and VR gaming. Step into the shoes of an urban explorer investigating the mysterious case of a missing boy. Pick up your flashlight and discover the secrets of an abandoned villa in the middle of a dark forest in Germany.
Monster Maze VR
Monster Maze VR is a Halloween theme game with monsters that you can shoot. You will be teleported in spooky scenes, where you need to find your way out of the mazes. A HTC Vive is required to play this game.
Nevrosa: Escape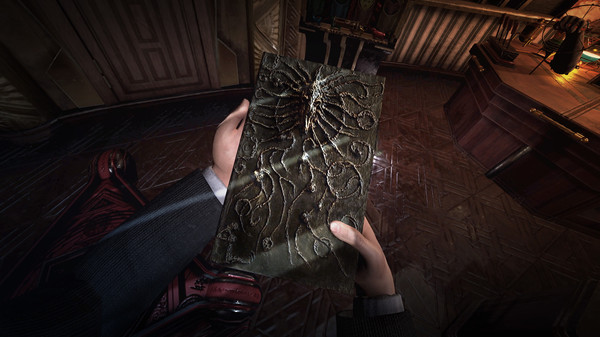 Nevrosa is an escape room game with horror and action elements, where you are trying to find your way out of a laboratory through solving puzzles while being locked in with a strange creature.
Obscura
A new reality of fear. What you see may follow into your dreams, that will soon turn into nightmares.
The Brookhaven Experiment – Arcade Experience
Brookhaven is a VR survival shooter for the HTC Vive. Players will have to use the weapons and tools provided to survive ever more terrifying waves of horrific monsters in an attempt to figure out what caused the beginning of the end of the world, and, if they're strong enough, stop it from happening.
Experiences
Coaster
Experience the thrill and sensation of 4 unique roller coaster experiences. Feel the wind rush through your virtual hair as you ride some of the most enjoyable and immersive VR coasters on the market.
Earthlight: Arcade
In this 15 minute experience, you will understand the wonders of what astronauts call the Overview Effect, a description of understanding the planet we live on in a new light, a spinning ball of life hanging in the endless universe.
EVEREST VR
Experience what it feels like to climb Mount Everest through a sequence of immersive first person locations as you strive to reach the top of the world. Incomparable visual fidelity combined with player agency in a VR journey that feels both real and emotionally stunning.
Perfect
Perfect is virtual reality escapism at its purest. Leave behind the daily grind & slip away to beautiful relaxing locations, made possible through VR. Visit several stunning & interactive destinations, from sun-drenched beaches & peaceful mountains to the spectacular northern lights.
Speed and Scream
High-adrenaline experiences collection for virtual reality, ride a rollercoaster on the moon, visit the realm of the dead or places that can't exist in our world.
The Grand Canyon VR Experience
Explore one of nature's greatest wonders from the comfort of your home with the Grand Canyon VR Experience for HTC VIVE and Oculus Rift! Transport yourself on an epic journey into the heart of nature through the magic of Virtual Reality completely immersed in a fully dynamic and interactive beauty
Cinderella VR
Join Cinderella in a family-friendly virtual reality adventure through the classic fairy tale! Be transported to a magical land with pumpkin carriages, fairy godmothers and medieval castles! Cinderella's story unfolds in front of you in virtual reality- and invites you to play along with interactive minigames!
VR Theme Park Rides
VR Theme Park Rides is a fun collection of twelve exciting VR-experiences featuring classic and thrilling theme park rides restyled in Classic Americana, African Safari and Christmas themes. Catering to enthusiasts of all experience levels, the collection includes something for everyone.
Tribe XR DJ School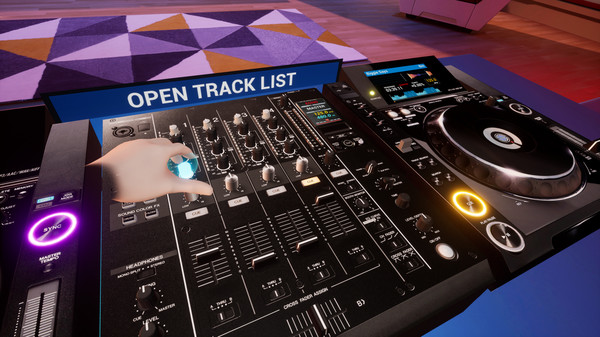 Hello DJ. Welcome to your VR DJ tool.

Tribe XR features a fully functioning pro-style CDJ mix deck. Upload your own music and refine your own unique sound.

Gain access to learning resources such as video tutorials, interactive tutorials and a free 1-on-1 intro class.
Feed A Titanosaur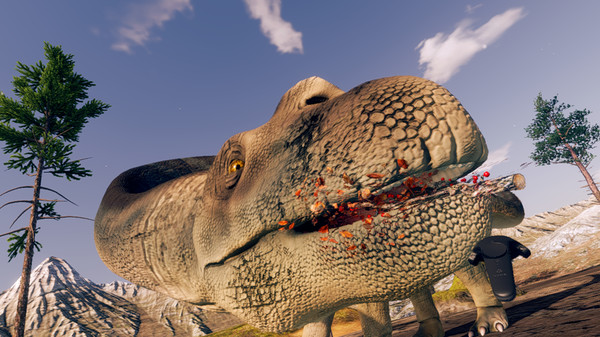 Feed A Titanosaur is the ideal introduction to VR for a first time user and remains a favourite which people recall months later. Customers will love this experience and be talking about it well after they leave the venue!
EscapeVR: The Basement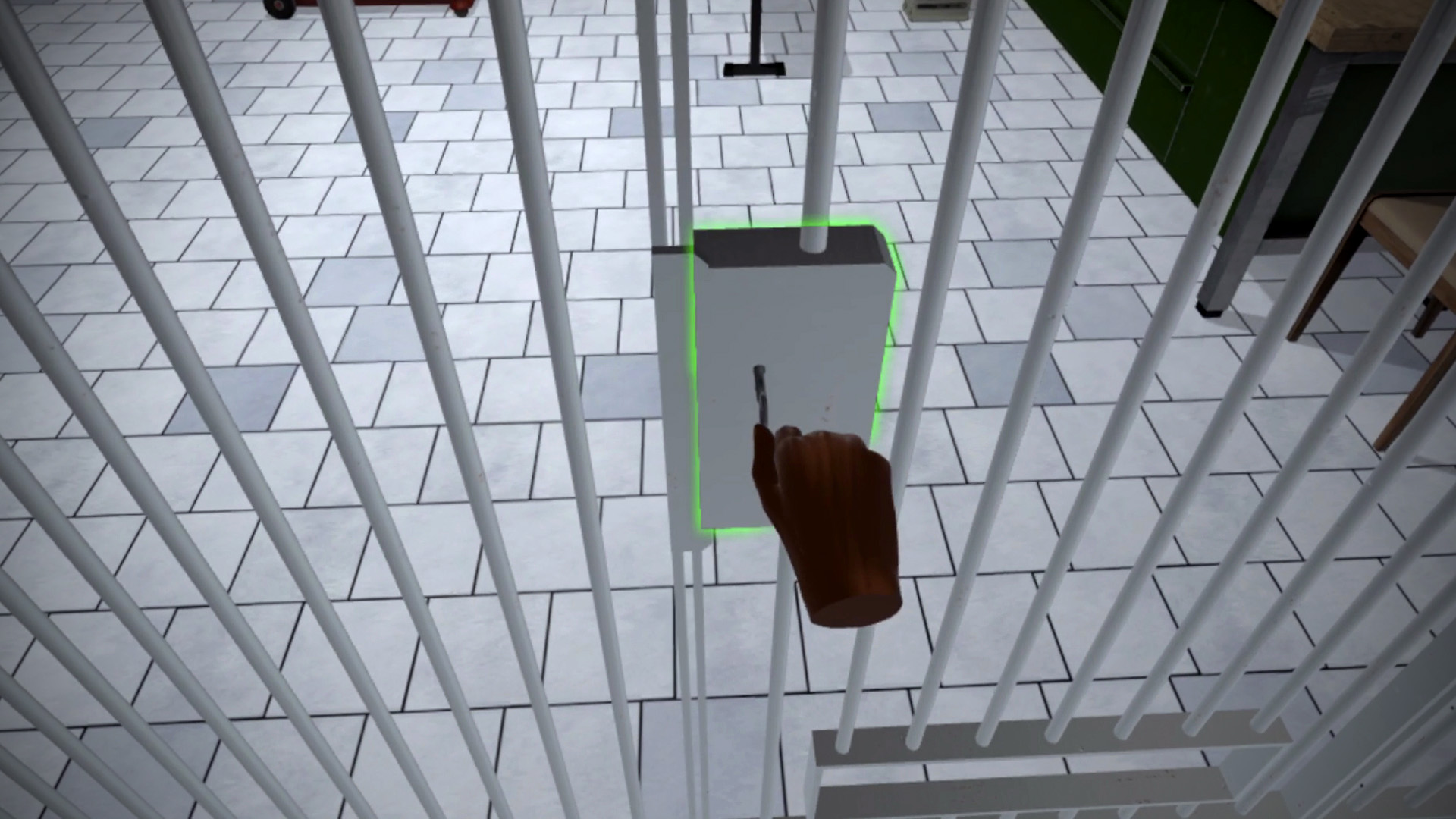 You find yourself locked in the cell of an unknown basement with nothing else than a bed and a toilet. Can you escape? Explore the environment, solve puzzles, investigate clues, and find your way through a total of 7 rooms to -hopefully- escape the basement of this VR escape room game.
Action
Cave Digger: Riches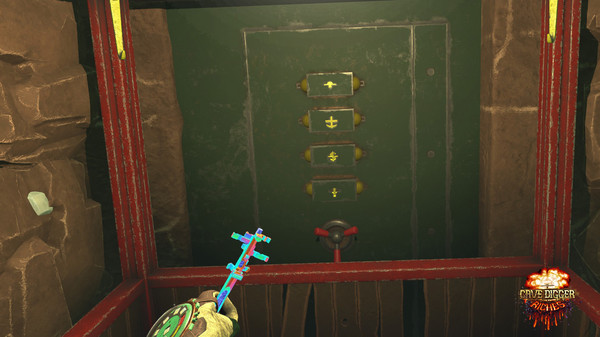 Gear up with new tools and dig deeper into new adventures. The player can end up in seven new endings, each with its own quirky charm.
Apex Construct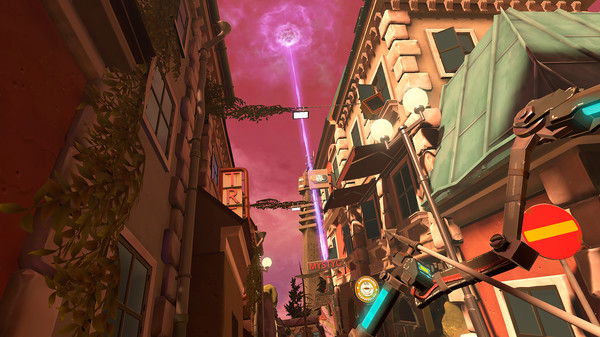 Apex Construct is a story-driven, single player action/adventure made exclusively for VR. Wield an upgradable cyber bow & shield combination to battle enemy robots while exploring a shattered world, gradually realizing what led to the extinction of mankind.
Summer Funland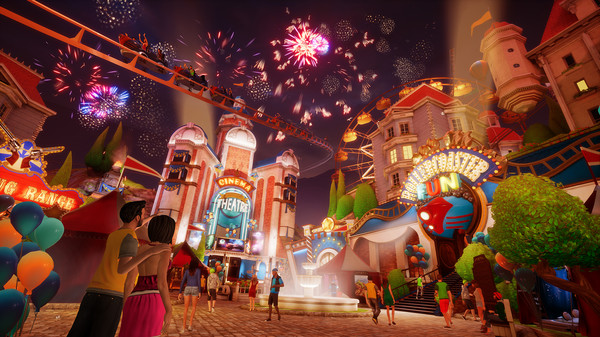 Get ready for the awesome VR experience that is Summer Funland! Spectacular attractions and pure fun abound. A crazy rollercoaster, hilarious mini-games, an incredibly fast-paced motorcycle ride through Gotham, underwater voyage and space trip – Summer Funland will blow you away!
Prison Boss VR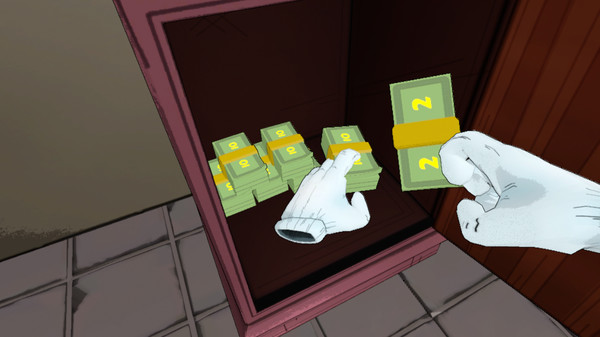 Prison Boss VR is a crafting and trading game turning your VR space into a jail cell! Craft cigarettes, alcohol and cookies for other inmates! Customize your cell as your reputation grows! Earn cash until you can't store it anymore and become the Prison Boss!
A Fisherman's Tale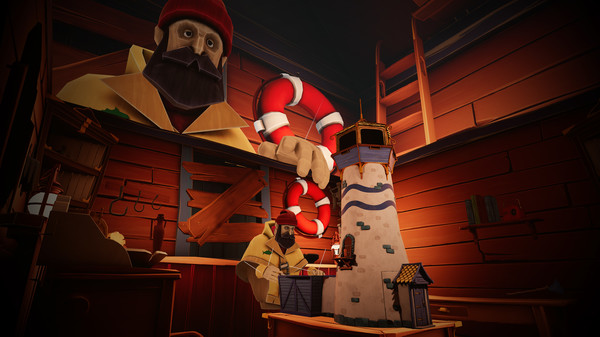 Bend and twist reality in A Fisherman's Tale, the mind-bending VR puzzle adventure game in which being turned upside down and inside out is not merely a play on words.
Dragonflight
Feel the thrill of riding on your very own dragon in virtual reality. Produced by the academy award winning cinematic CGI masters behind The Matrix, Life of Pi, Hunger Games, Harry Potter, Zootopia, Snow White & the Huntsman.
The Wizards – Enhanced Edition
Become a powerful Wizard and take fate into your own hands! Immerse yourself in a beautiful fantasy world and destroy your enemies by casting spells with hand gestures!
Arcade Saga ARCADE Edition
3 distinct games in one package – Fracture (40 levels), Smash (20 levels), and Bowshot (24 levels). As a newly born A.I. entity, battle through 3 different futuristic sports—Fracture, Smash and Bowshot—to escape slavery at the hands of the Overlords.
Battle of Red Cliffs VR
「Battle of Red Cliffs VR」 provides you with the chance to experience the great battle of Red Cliffs, one of the most historic battles from the Romance of the Three Kingdoms. Experience the novel gameplay features only available in VR.
Cat Sorter
Live, laugh, and sort some cats. This adorafying party game is meowerific!
Dash Dash Run!
Dash Dash Run! The frantic VR arcade runner that has you pumping those arms, performing to the crowd, and racing at crazy speeds across a wild selection of vibrant courses.
Eternity Warriors
Eternity Warriors™, an action game franchise is globally recognized by millions of fans, debuting 6 years ago on mobile. Packed with classical action game essences, high-definition visual, and real-time multiplayer features.
Fruit Ninja VR
Step inside the Fruit Ninja universe and experience a slice of virtual reality like never before. Play Fruit Ninja VR now!
Richie's Plank Experience
You're on a plank, 80 stories high. Knees shaky, palms sweaty. You have a choice. Do you walk or do you freeze? Richie's Plank is the only VR experience that lets you clone any real-world plank into the virtual world for 2X the immersion. Includes 4 bonus modes.
Spider-Man: Homecoming VR
For the first time, you can suit up as Spider-Man and see what it's like to be the world's favorite superhero. Learn the ins and outs of your brand new Stark Industries upgraded web shooters and master different web types as you race to complete fast-paced targeting trials.
The Gallery – Episode 2: Heart of the Emberstone
After receiving your Gauntlet, a mysterious new power in the palm of your hand, you must travel to Ember, a long-forgotten world whose past holds many secrets. Find Elsie, uncover the history of Ember, and reveal the true intentions of the dark figure in the Starseed
VRobot: VR Giant Robot Destruction Simulator
VRobot is an action game designed for VR about a giant robot smashing сities using unique weapons or bare hands. Multiplayer, Lightning Hammer, Transformer Sword, Tornado Gun, Tractor Beam – we got all that!
Windlands
A first person grappling hook exploration game.Soar through the ruins of a fallen world and discover the secrets of the ancients. Designed with full Virtual Reality support for the HTC Vive and Oculus Rift, also works great in Non VR.
Music/Drawing
Happy Drummer
Firstly, please allow us to take this opportunity to express our sincere gratefulness to all our early access players who gave us a lot of good suggestions to make this experience better. We really enjoyed collaborating with you guys! Happy Drummer is a music VR game on HTC Vive.
Tilt Brush
Tilt Brush lets you paint in 3D space with virtual reality. Unleash your creativity with three-dimensional brush strokes, stars, light, and even fire. Your room is your canvas. Your palette is your imagination. The possibilities are endless.
Hotel Transylvania Popstic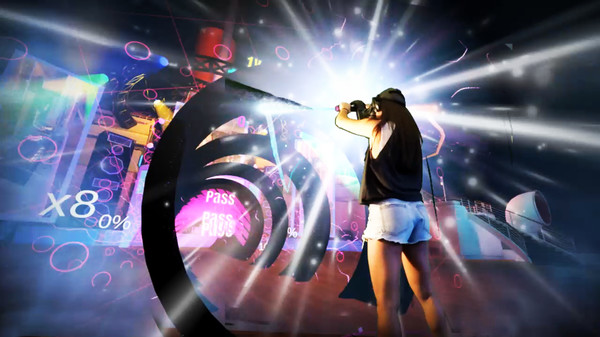 Hotel Transylvania Popstic is a super fun VR rhythm game that combines high energy music with full body movement. The goal is to match fast-moving patterns of colorful orbs flying toward you with the corresponding colors on each end of your Wands or Popstic.
Multiplayer
Up to 2 Players
Slightly Heroes
SUIT UP – Step into the role of your imaginary, half-baked superhero in this casual, cross platform VR shooter. Battle solo, online or versus friends in intense free-movement action!
Virtual Sports
Experience ping-pong and tennis with realism only possible on the Vive. Play with friends, jump into a quick game online, or tackle career mode versus a spectrum of opponents in far ranging venues. Challenge your skills with realistic physics, or play in Fun Mode to get a boost in accuracy while you learn.
Up to 4 Players
Arizona Sunshine
Built exclusively for VR, Arizona Sunshine puts you in the midst of a zombie apocalypse. Handle weapons with real-life movements, freely explore a post-apocalyptic world, and put your survival skills to the test in VR – putting the undead back to rest is more thrilling than ever before.
BAAM SQUAD
BAAM SQUAD is a VR zombie co-op shooter following a band of four brave agents seeking to shoot, loot and run in order to solve the mystery case of Santana's Sweets Factory: The place where it's been taken over by zombies eating human flesh and candies!
Elven Assassin
Take a bow and kill hordes of orcs in the epic town defense game. You can play alone to conquer the leaderboards or unite with other assassins in online co-op mode. PS. Be careful to avoid massive axes thrown at you by orc warriors.
Furious Seas Arcade
Furious Seas puts you in command as captain of a deadly pirate ship. Navigate through treacherous waters and blast apart fearsome enemy fleets in this thrilling VR adventure like no other. Carve out your legend today amidst the Furious Seas.
4+ Players
BOXVR
Rhythm-Based Boxing Inspired Workouts. The only VR workout app with regularly updated workouts by professional fitness instructors.
BREACH IT
"BREACH IT" is tactical multiplayer attack – defend type shooter. As an attacker destroy walls, doors with C4, hammers or tons of bullets to get to the enemy from an angle they would not expect. If you're on defending team, then it's time to get to work! Board doors, reinforce walls and get to position!
Skyfront VR
Skyfront is a fast-paced multiplayer FPS built exclusively for VR. The game launches you into mesmerising zero-G arenas. But not before equipping you with an array of awesome weapons and impressive special abilities.
Cloudlands: VR Minigolf
A VR minigolf experience taking you to a beautifully landscaped course high above the clouds. Single player, online and local multiplayer, and a course editor allow you to build, share, and play other user created holes. No swing or power meters here, simply swing the club to play. Fully supports HTC
Front Defense Heroes
Ever wanted to be a war hero? In Front Defense: Heroes you can. In one of VR's most intense multiplayer war shooter game, experience the thrill of fighting against other human players or AI bots using vintage weapons in World War II themed maps. Take sides, seize victory, but take no prisoners.
Panzer Panic
Battle your friends in an action-packed tank VR multiplayer game!
Pierhead Arcade
Play in your own virtual arcade with unlimited tokens.
Sairento VR
VR was made for this. Perform triple jumps, wall runs, power slides and slow time down while blasting away at a foe before landing to deliver a blade attack on another. Kit yourself with katanas, firearms, bows, throwing glaives and legendary relics. Keep upgrading as you play. PURE CYBER NINJA FUN
VR Disc Golf
VR Disc Golf is an online multi-player disc golf game where you can throw, chuck, and fly your way to victory through two virtual outrun environments. Includes over 40 great audio tracks. Single-player and local multi-player are also available. Play disc golf in virtual reality with your friends!
Virtually Impossible
The Impossible VR Party Game. Compete in a marathon of ridiculous challenges. Deceivingly simple and hilarious for players and audiences that is sure to bring the room to its feet.
SteamVR Titles
Trials on Tatooine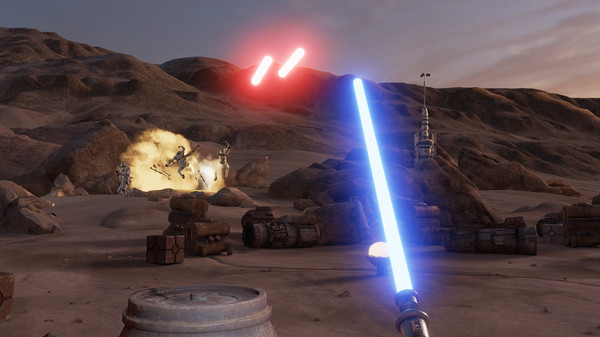 Commence your Jedi training in this Star Wars virtual reality demo experience. Repair the Millennium Falcon, defend it from attack by Imperial Stormtroopers, and wield a LIGHTSABER.
Rec Room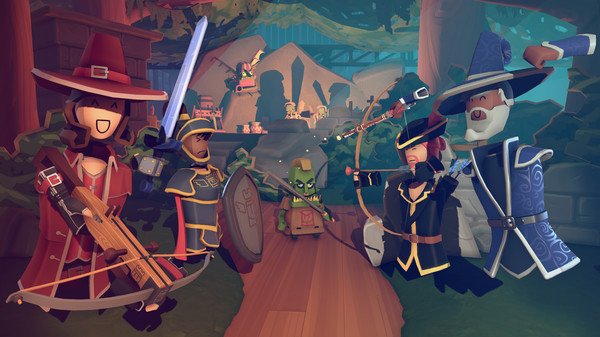 Rec Room is the best place to hang out with friends from all around the world! Play multiplayer games like Paintball, or just chill in the park. Discover thousands of player-created rooms, with new ones added daily. Or build your own rooms with friends. It's cross platform and free, so come and join the fun!
AFFECTED: The Manor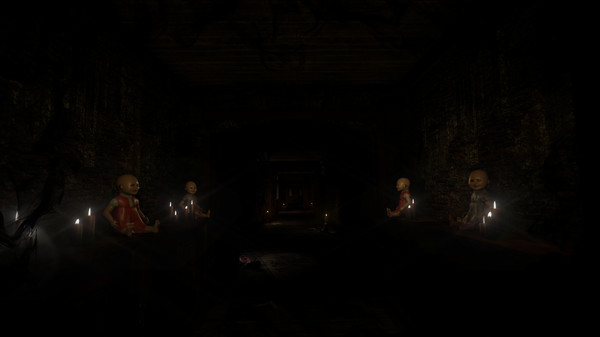 The first chapter of the AFFECTED trilogy is now available on Steam for the HTC Vive. AFFECTED has been commended as one of the best Virtual Reality experiences to date and thus far has over 200 million YouTube hits and countless features worldwide. The most popular horror experience in VR
Star Wars: Droid Repair Bay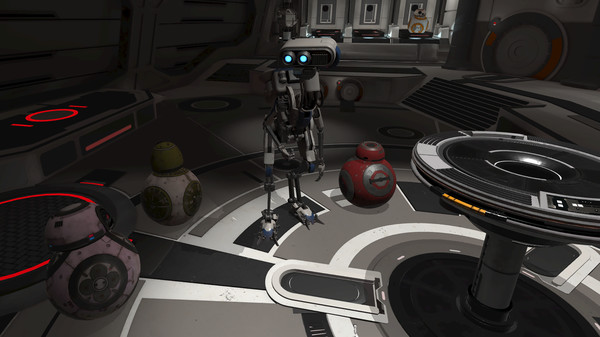 In Star Wars: Droid Repair Bay by ILMxLAB, Poe Dameron's sidekick needs your help. Repair BB-8 and his astromech droid friends, each with their own unique personalities, so they can roll back into the fight against the First Order.
Spider-Man: Far From Home Virtual Reality Experience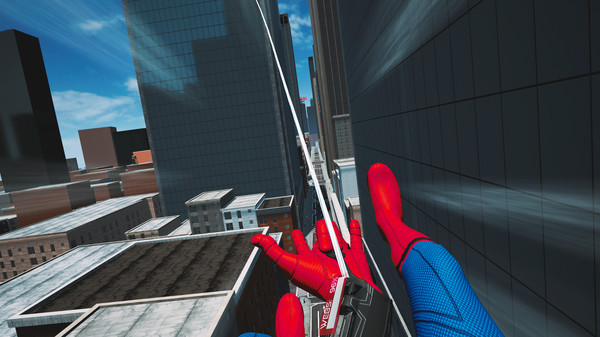 Based on the new film coming to theatres, the Spider-Man: Far From Home VR Experience is a fast-swinging, thrill ride through the eyes of your favorite neighborhood Spider-Man.
GORN
GORN is a ludicrously violent VR gladiator simulator, made by Free Lives, the developers of Broforce and Genital Jousting.
Job Simulator
In a world where robots have replaced all human jobs, step into the "Job Simulator" to learn what it was like 'to job'.
Epic Roller Coasters
In Epic Roller Coasters you'll get the same feeling of a real roller coaster with a high level graphics, physics-based simulation. You'll go up and down seeing everything around you with our long range vision capabilities!
The Lab
Welcome to The Lab, a compilation of Valve's room-scale VR experiments set in a pocket universe within Aperture Science. Fix a robot, defend a castle, adopt a mechanical dog, and more. Still not sold? It's free!
TheBlu
Experience the wonder and majesty of the ocean through a series of habitats and come face to face with some of the most awe inspiring species on the planet.